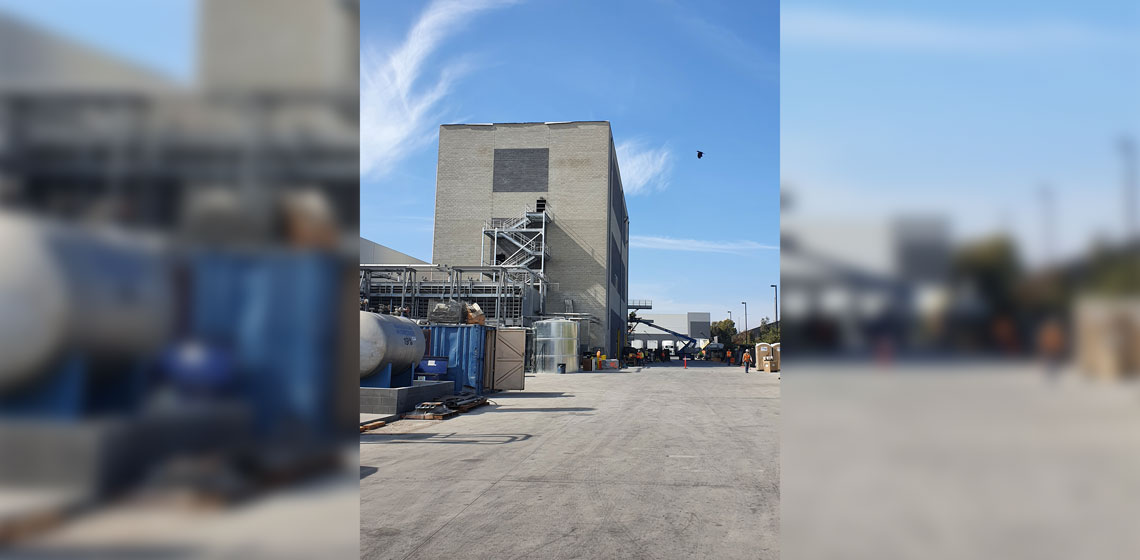 01.07.2021
Successful commissioning of California sugar refinery
Live support at the construction site thanks to remote solution
At the end of last year, BMA successfully commissioned a mini sugar refinery at San Diego, California, for California Sugar Equipment LLC (Zucarmex Group). Because of the pandemic, BMA was unable to be at the construction site at all times. But with our remote solution, we were able to provide customer support.
From a basic concept to detailed engineering
BMA had been commissioned by Zucarmex to prepare a basic concept for a mini sugar refinery that could be adapted for specific raw material properties and the desired product quality. Right from the start it was clear that the number of equipment items and process steps would be kept to the absolute minimum, while the production plan would be very flexible in terms of sugar quality. During the engineering stage, this concept was gradually fine-tuned in close coordination with the customer. After the basic concept came the basic engineering, where the equipment to be installed was chosen. Based on that, we moved on to the detailed engineering stage, including the 3D piping design.
Remote assembly supervision, mostly
Assembly of the equipment for the mini refinery, all of it supplied by BMA, started in October 2019. Until March 2020, our site supervisor was in charge. But then the corona pandemic reached both Germany and the United States. From that point onwards, improvisational skills were key at the construction site. At short notice, on-site supervision had to be switched to previously untested remote support. It was an enormous challenge, supervising assembly remotely from home, with the help of only video conferences and e-mails – and with a time difference of nine hours between California and Germany.
Switchgear substation and automation
As part of the order, BMA also supplied the switchgear substation and the complete automation system including all hardware, software, sensors and automatic valves and fittings. To prepare for commissioning, it was essential that our electrical and automation engineers could supervise the construction site. Because of travel restrictions, they initially flew to Mexico. After two weeks working from a makeshift office in a Mexican hotel, they were able to enter the US.
Commissioning also in quarantine
For commissioning support, another BMA team travelled to the site in October 2020, also with a 2-week stopover in Mexico. Final preparations were made in coordination with the customer and his general contractor. During that time, we were also providing training to the customer's staff, covering technological processes, equipment and maintenance – all while complying with distancing and hygiene rules. Just after the first raw sugar had been taken to the plant for processing, there was a coronavirus outbreak. But despite all the odds, the plant was successfully commissioned, thanks to the fantastic commitment of everyone involved.