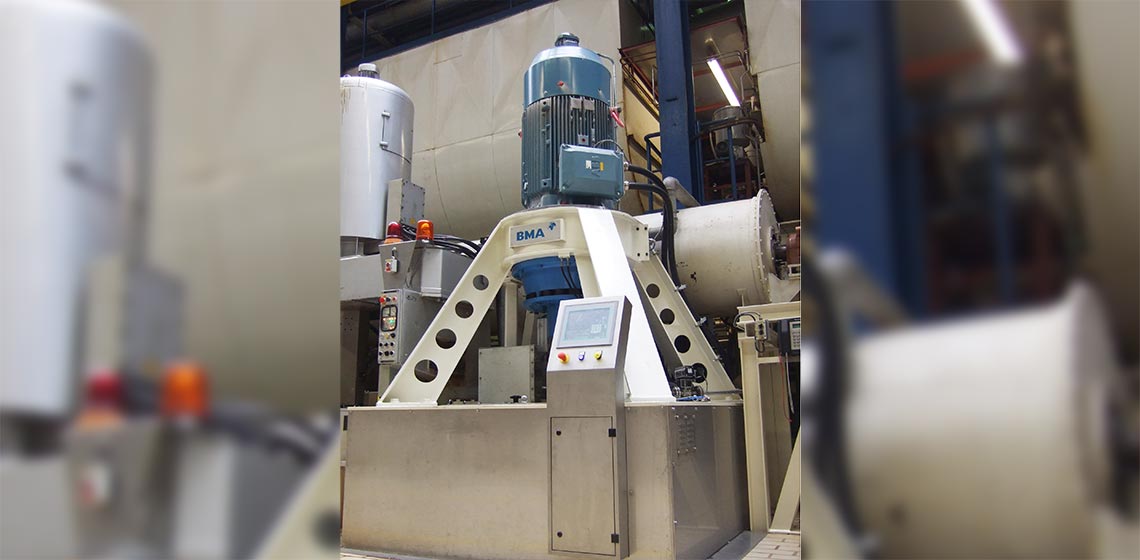 Optimisation/upgrade/replacement of drive systems and control systems for batch centrifugals.
More throughput. High availability.
With BMA expert knowledge, you can optimise, replace or upgrade your existing drive system, to increase throughput, lengthen service life and achieve maximum availability.
Compliance with the highest safety categories (Only in conjunction with the latest centrifugal control system)
STO function (safe torque off)
SS1 function (safe stop 1)
Accurate identification of nominal batches by BMA experts
Manufacturer-independent
Maximum throughput for an optimum service life
DynFAS OptiDrive, BMA PLC software package for monitoring critical frequency converter parameters
Optimum operating behaviour of BMA centrifugals
Improved service life of the frequency converter
More throughput thanks to more powerful drive systems
Mechanical adjustment of motor coupling and flange by BMA
1-to-1 exchange on existing machines possible
The upgrade kit comprises
Frequency converter (Siemens, ABB, WEG)
Motor (Siemens, ABB, WEG), mech. adjustment if required
DynFAS OptiDrive (software customisation)
Customisation of customer software for the existing hardware
Integration of control system with BMA software
Accurate identification of customer's nominal batches
The upgrade must be performed by a centrifugal specialist from BMA.
Please choose your contact