When drying sugar crystals it is important that the syrup clinging to the crystal surface also undergoes crystallization. This process takes both time and crystal nuclei.
A countercurrent drying drum offers perfect conditions for effective drying of the moist sugar crystals after centrifugation. The drum dryer combines the mechanical treatment of the crystal surface and slow drying conditions in an ideal manner. To control the drying effect in the drum dryer, heated air can additionally be fed into the dryer through a central pipe.
With this type of dryer, there is a perfect balance between energy input and water evaporation rate.
Benefits:
Rotatioal drum movement exposes the surface of the sugar crystals to mechanical action
Heat inside the sugar crystals is utilized for efficient drying
Large drum volume helps produce uniform product flow rates
Sugar lumps or short periods of elevated sugar moisture are tolerated without any problems
A central pipe can be installed for improved drying efficiency, or for drum operation as a dryer/cooler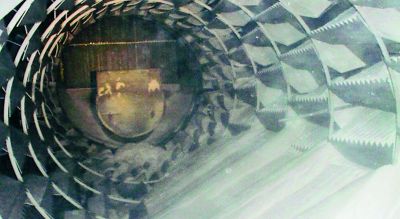 Please choose your contact