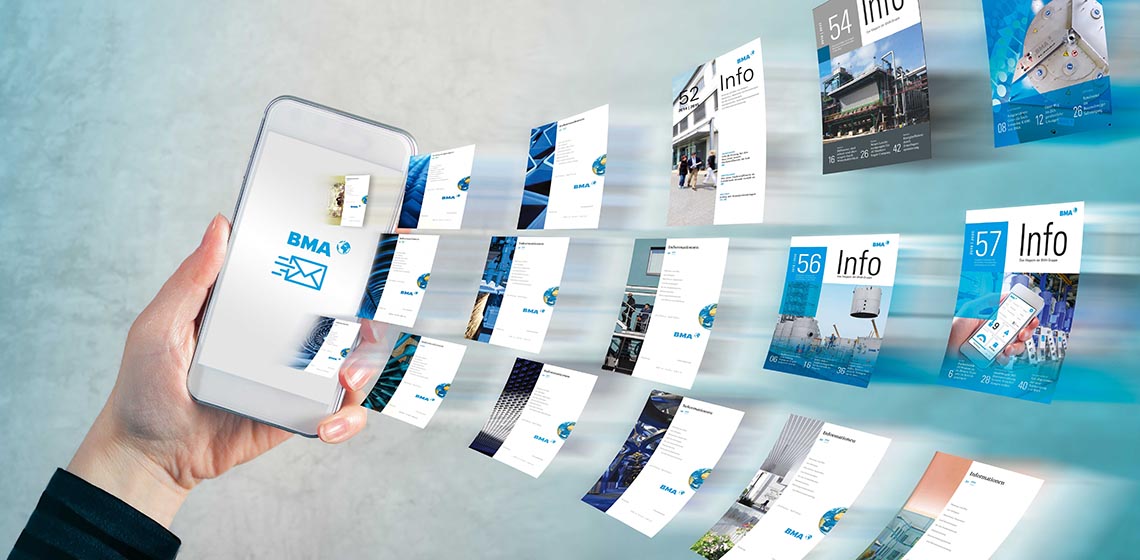 01.07.2020
Dear readers,

BMA Braunschweigische Maschinenbauanstalt AG has been publishing its annual "Info" magazine for 58 years. In every issue, we tell you about new developments, innovations and the commissioning of machinery and equipment around the globe. And that won't change. But 2020 marks the start of a new chapter for our "Info" publication. Our move towards digitalisation goes beyond engineering, extending to publishing. As of now, we will be sending out a digital newsletter by e-mail, saving us printing and shipping costs, and valuable resources. Its title: "BMA Info". Our newsletter will be available in five languages.

Let us take a look at our ongoing projects. In the Egyptian desert, a truly extraordinary agro-industrial complex is taking shape. BMA is playing a major role in the development and construction of the world's largest beet sugar factory: we are supplying engineering services and the two largest extraction plants ever built. One highlight at the start of this year was the loading for transport of the first extraction tower, which is in a league of its own in the industry. Overall, the BMA Group will be manufacturing two extraction towers, the mixers, and the drive and control systems for extraction for the Canal Sugar beet sugar factory in Egypt.

2020 also marks a milestone in our product portfolio. Digitalisation is gaining ground, both in our internal processes and in our products. You, dear readers, would like to have your machine and process data available at all times and wherever you are. And here is some good news: after two years of development, we are rolling out our first digital service to all customers. Our smart.monitoring service marks an important step: BMA is complementing its traditional range of supplies and services with digital products and services.

Both the Board and all teams at BMA are very excited to see what further technological advances can be expected in future. BMA is continuously working to drive progress in sugar technology, develop new and improve existing products, and create more transparency and efficiency with our digital services. For "BMA Info", the new digital age has already started.

What do you think of this new digital version of BMA Info? Please click here to let us have your feedback.

We hope you will find it an interesting and inspiring read!

BMA Board of Directors



Do you follow our digital communication channels? You can find us on Facebook, LinkedIn and YouTube.