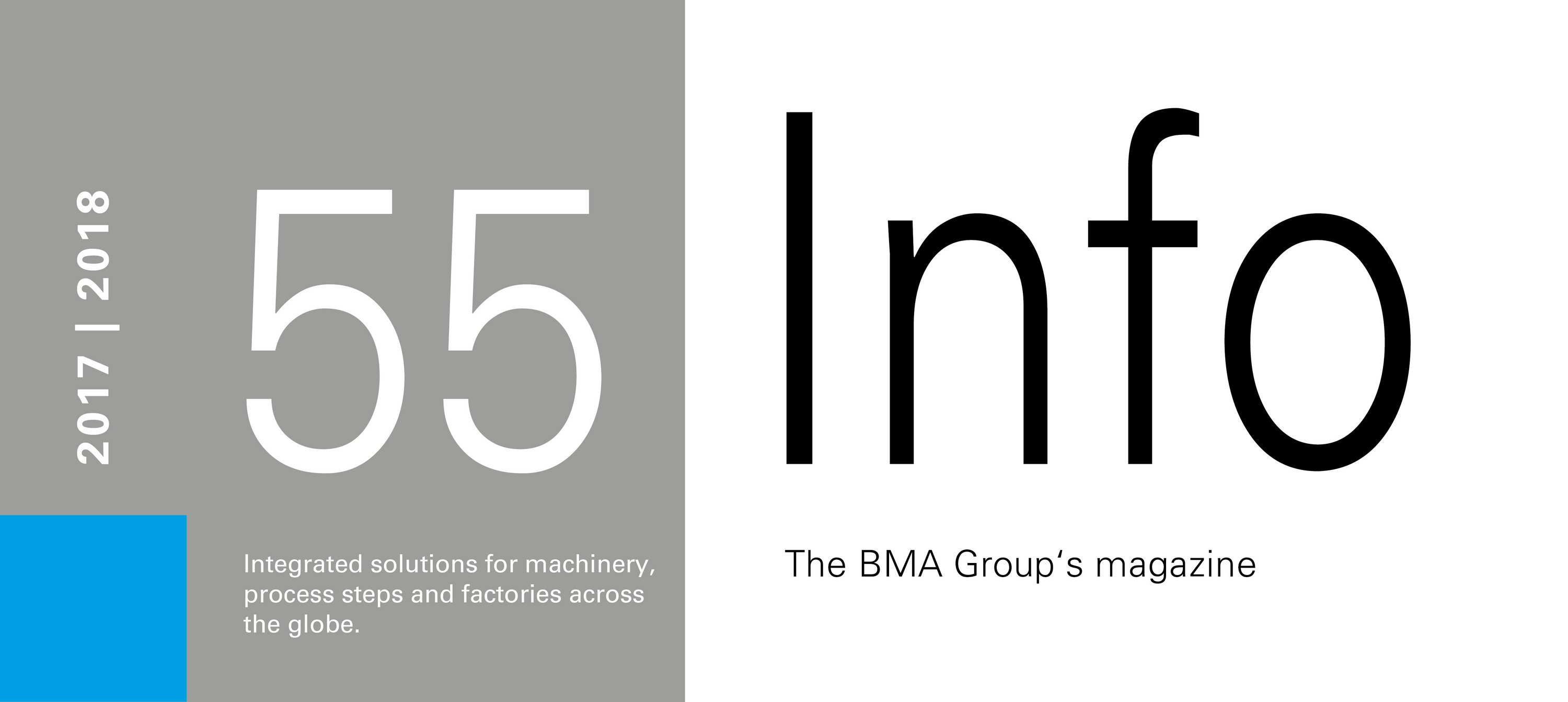 01.07.2017
A strategy that is proving successful
The Bruckner tank: three reference projects for BMA Russia
Collaboration between the R&D department at our main site in Braunschweig, Germany, and BMA Russia has resulted in a product that enhances our portfolio for the sugar sector: the Bruckner tank. It removes sediment sludge and ensures thorough cleaning of the circulating flume water.
One of BMA's major aims is the strategic development of our subsidiaries. BMA Russia, originally BMA's service and engineering team for the Russian market, is an excellent example: with its broad range of expertise and skills, our Russian subsidiary is today the second largest company in the BMA Group. Aiming to provide customers with turnkey solutions, BMA Russia, with its own manufacturing and construction staff, also develops outstanding products. Such as the Bruckner tank.
Standard and custom sizes
The key components of the station are a concrete tank and a rotating scraper bridge including these elements: central support, bridge, geared trolley, defoaming unit, scrapers, electrical hoist and sludge transport.
The bridge rotates clockwise; in emergencies, anti-clockwise operation is possible for a short time. The Bruckner tank comes in a number of standard sizes, with diameters ranging from 30 to 70 m, but BMA will also manufacture custom sizes.
As part of its first order of a Bruckner tank, BMA Russia delivered a turnkey EPC project (including construction of the concrete tank). A feasibility study was followed by basic and detailed engineering, material procurement, installation of the control cabinets, and delivery of the equipment to the customer site.
From construction to maintenance
The project work included the following: setting up a construction camp and site supervisor's office, use of BMA Russia's own construction machinery, organisation of the concrete construction process with own resources and in-house expertise, installation of the rotating scraper bridge, control cabinets and instrumentation, cable routing and cabling, software development, commissioning, after-sales service and maintenance.
By now BMA has successfully completed its first two reference projects in Russia: since the 2016/2017 campaign, Bruckner tanks with diameters of 45 and 60 m respectively have been installed at the Znamenskiy and Zainsk sugar factories, running to their full satisfaction. A third Bruckner tank (72 m) will be commissioned at Elets during the 2017/2018 campaign.