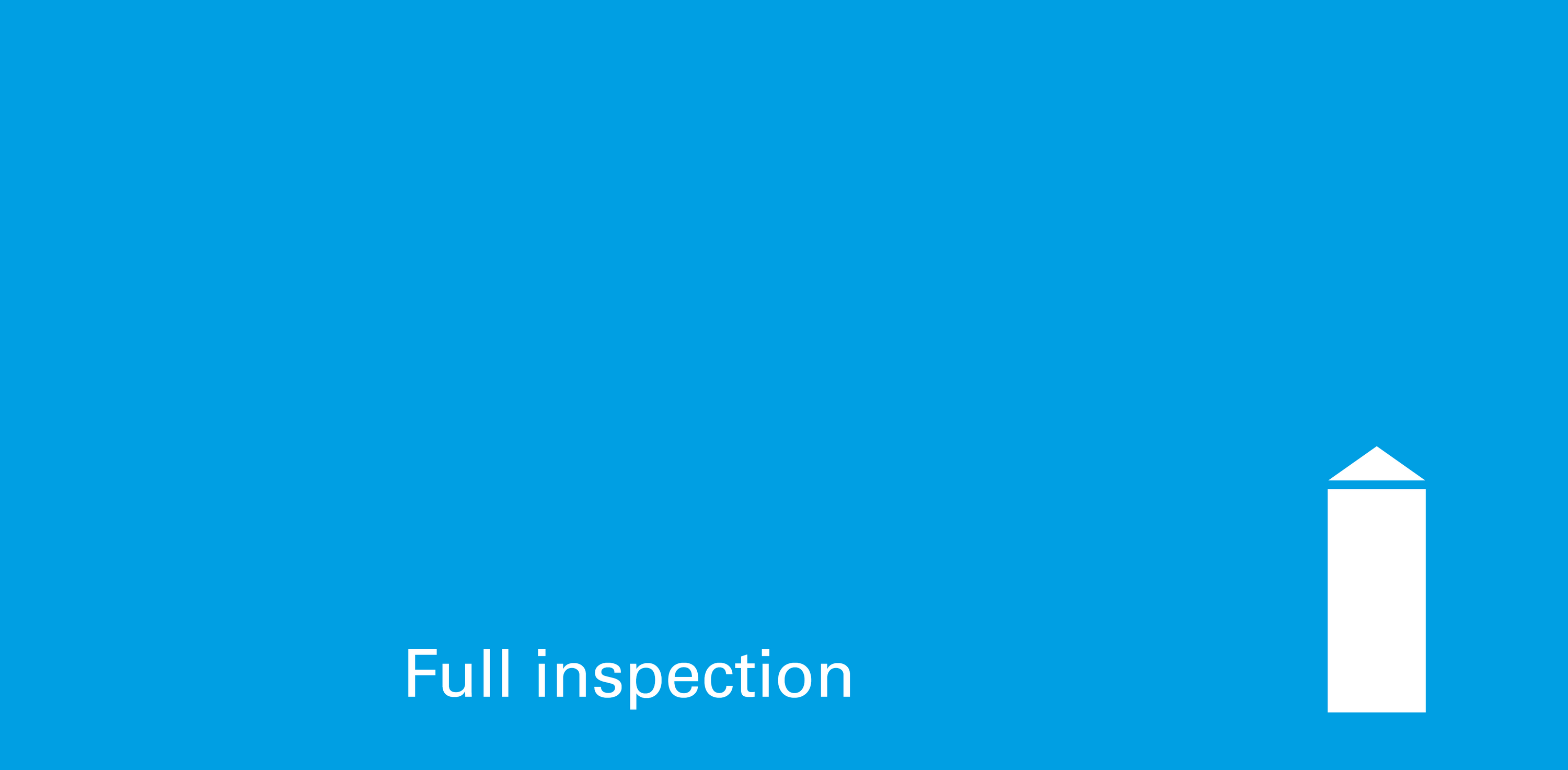 Preventive maintenance inspections can help factory operators ensure the availability and reliability of their extraction plants.
Scope of services
Visual inspection of the tower drive including the circulation lubrication system.
Visual inspection of the tower from the inside; this includes the cladding (where present) and the welding seams on stops and blades. The focus is on the upper section of the tower, which bears the greatest loads, and the area around the cossette mixer's feed hopper.
Inspection of screens in the tower and countercurrent cossette mixer, including the scrapers.
Bullgear crack testing.
Inspection of the main bearing.
Test report including documentation of defects and damage; repair recommendations.
Optional: Fitting of available spare parts.
Optional: Removal of cracks during testing where this is technically possible.
Number of staff
Crack testing is carried out by a single BMA service technician. The customer has to make available a second person for the entire duration of the inspection and, on request, also an additional employee.
Prices
Charges for a BMA service technician for the duration of the full inspection.
| | | | |
| --- | --- | --- | --- |
| 1) | Extraction towers with diameters > 7,60 m | EUR 7,296,00 | |
| 2) | Extraction towers with diameters 7.90 m to 9.60 m | EUR 8,512.00 | |
| 3) | Extraction towers with diameters > 10.60 m (bis max. 13,60 m) | EUR 10,944.00 | |
Additional Charges
Additional charges for travel times, and expenses for daily allowances, accommodation and travel
| | | |
| --- | --- | --- |
| 1) Travel time | | A service visit normally requires two (2) days of travel. These are calculated at the daily rate. |
| 2) Accommodation | at cost | Receipts are provided. |
| 3) Travel expenses | at cost | Air travel to the nearest airport, travel from local airport to the factory, etc.; receipts are provided. |
| 4) Daily allowances | at cost | Allowance according to the legal requirements. |
Please click here daily allowance rates.
Billing of the order is performed once the inspection is complete and based on actual travel expenses.
All prices are net prices exclusive of VAT. Bank charges incurred in Germany are paid by BMA. All costs incurred outside Germany in connection with services and the payment for services such as taxes, bank charges and/or similar costs are paid by the customer.

Our General Terms and Conditions apply.
Payment terms
Payment immediately and in full on receipt of our invoice prepared by us based on the hours/days on the time sheets countersigned by the customer. Beyond these provisions, our terms and conditions for assembly work in Germany of 3 July 2002 and for assembly work outside Germany of 10 September 2002 shall apply.
Appointment scheduling
We will call you a couple of days after receiving your order to arrange an inspection date. We always do our utmost to meet tight deadlines.
Preparations by the customer
To keep to a minimum the time required for full inspection, please ensure the following steps have been completed before the visit by a BMA service technician: 
Thorough cleaning and drying of the inside of the tower
Easy access

For the integrated bullgear crack testing
The bullgear has been fully cleaned and degreased.
The pinions have been fully cleaned and degreased.
Factory support staff have been designated who will be available if and when required.
The tubular shaft can be turned.
The testing agents specified below are available
KD-Check RDP-1; item no. 9901
KD-Check SD-1; item no. 9903
KD-Check PR-1; item no. 9902

For the integrated main bearings inspection
The hydraulic jack for the extraction tower is available and in working order.
Factory support staff have been designated who will be available if and when required.
Our network is available to you worldwide.
Please send an e-mail with a description of the problem.
We will get in touch with you as soon as possible.
Contact us at fieldservice@bma-worldwide.com