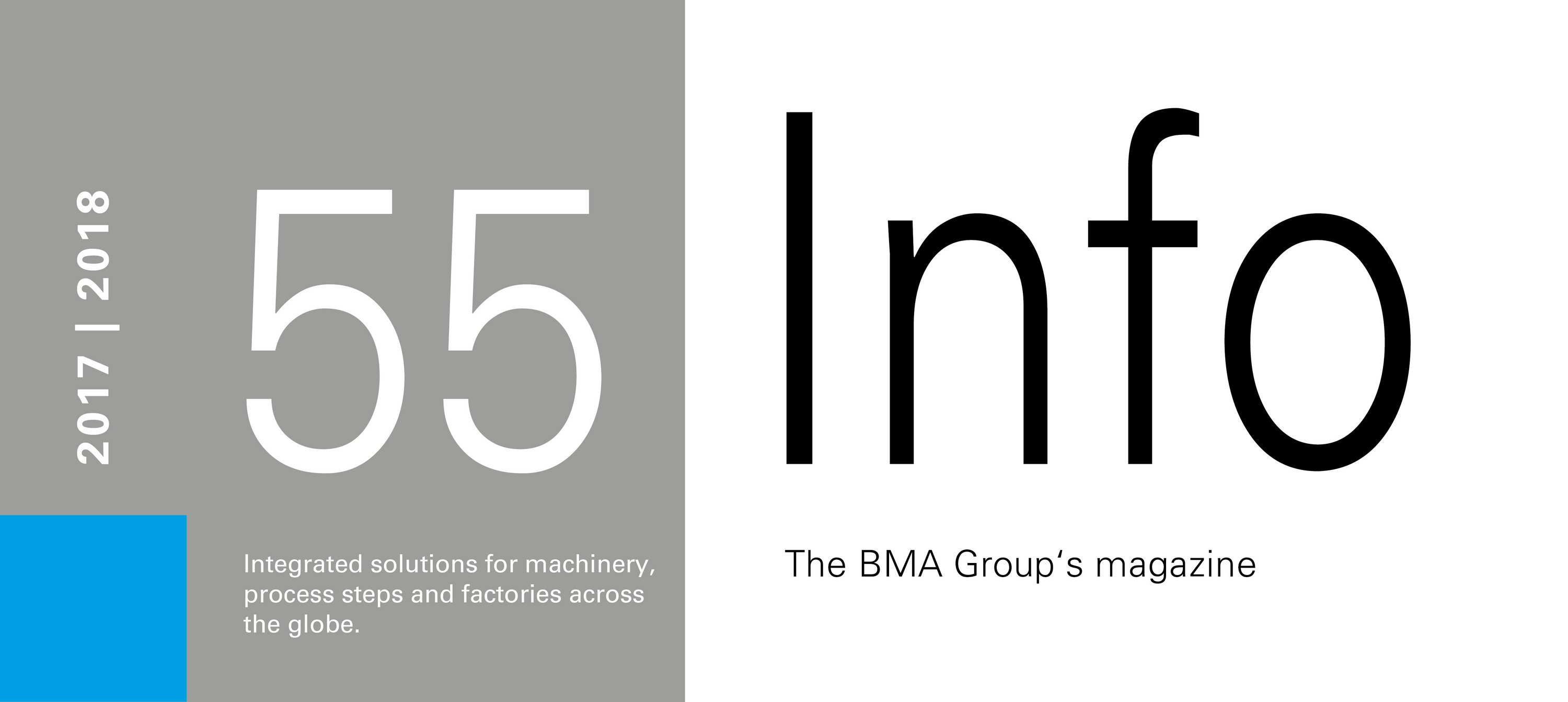 01.07.2017
Upgrades improve centrifugal performance and efficiency
Sugar factories and refineries upgrade their centrifugals to keep them up to date, for better performance, efficiency, functionality and hygiene. BMA has now upgraded twelve centrifugals at Nordzucker AG's Klein Wanzleben factory near Magdeburg in Saxony-Anhalt.
Meet our new upgrade kit for G-series centrifugals, the G19 discharger. The new system offers many benefits: wear and maintenance work are minimised. The maintenance-free guide rail is encapsulated and thus protected from incrustations. Thanks to the newly designed centring device, the spindle and basket are far better stabilised during discharge operations. This transmits the discharge forces via the housing to the steel structure. The distance between the plough and the screen can therefore be set to 0.5 mm, without suffering more wear of the screen. This considerably improves the discharge result.
Centrifugal upgrade at Nordzucker AG
Nordzucker AG have opted to upgrade their twelve G1750 centrifugals with this kit. Uwe Seekamp, Manager for Production and Engineering at the Klein Wanzleben sugar factory, explains why our customer decided to take this step and what the benefits have been.
BMA Info:
Mr Seekamp, why did you decide to upgrade the centrifugals in your factory?
Uwe Seekamp:
It was mostly for reasons of hygiene. The new dischargers were installed with new ball bearing centring devices. At the top, they have a linear guiding system that is encapsulated, which helps to largely eliminate contamination of the product.
Are there any benefits regarding maintenance of the centrifugals?
The dischargers need only minimal maintenance work. Thanks to the encapsulated design, there are hardly any sugar incrustations on the linear guiding system, and the system itself is maintenance-free. We used to have to completely disassemble the old dischargers after every campaign, if only to replace the seals of the lubrication system.
What benefits are there during operation?
Because of the high rigidity of the G19 discharger, the discharger plough can be placed far closer to the screens during operation. This makes discharging much more efficient and considerably reduces the risk of the screens being damaged through contact with the plough. With the old dischargers, there was a much higher risk of crashes because of the wear of the guiding systems.

The upgrade kit was installed by a centrifugal expert from BMA. This year, he has another job to do at Klein Wanzleben: all twelve centrifugals will be equipped with new fixed water nozzle assemblies. Which are maintenance-free, of course. Installation of this nozzle assembly at a sister factory was a de nite argument in favour.
The benefits of this upgrade:
Minimal wear
Almost maintenance-free components
No contamination of sugar with lubricants
Fully encapsulated lubrication system
Guide rail protected against incrustations
Optimised centring device for hood actuator
Better hygiene
Available for all G1250, G1500 and G1750 centrifugals