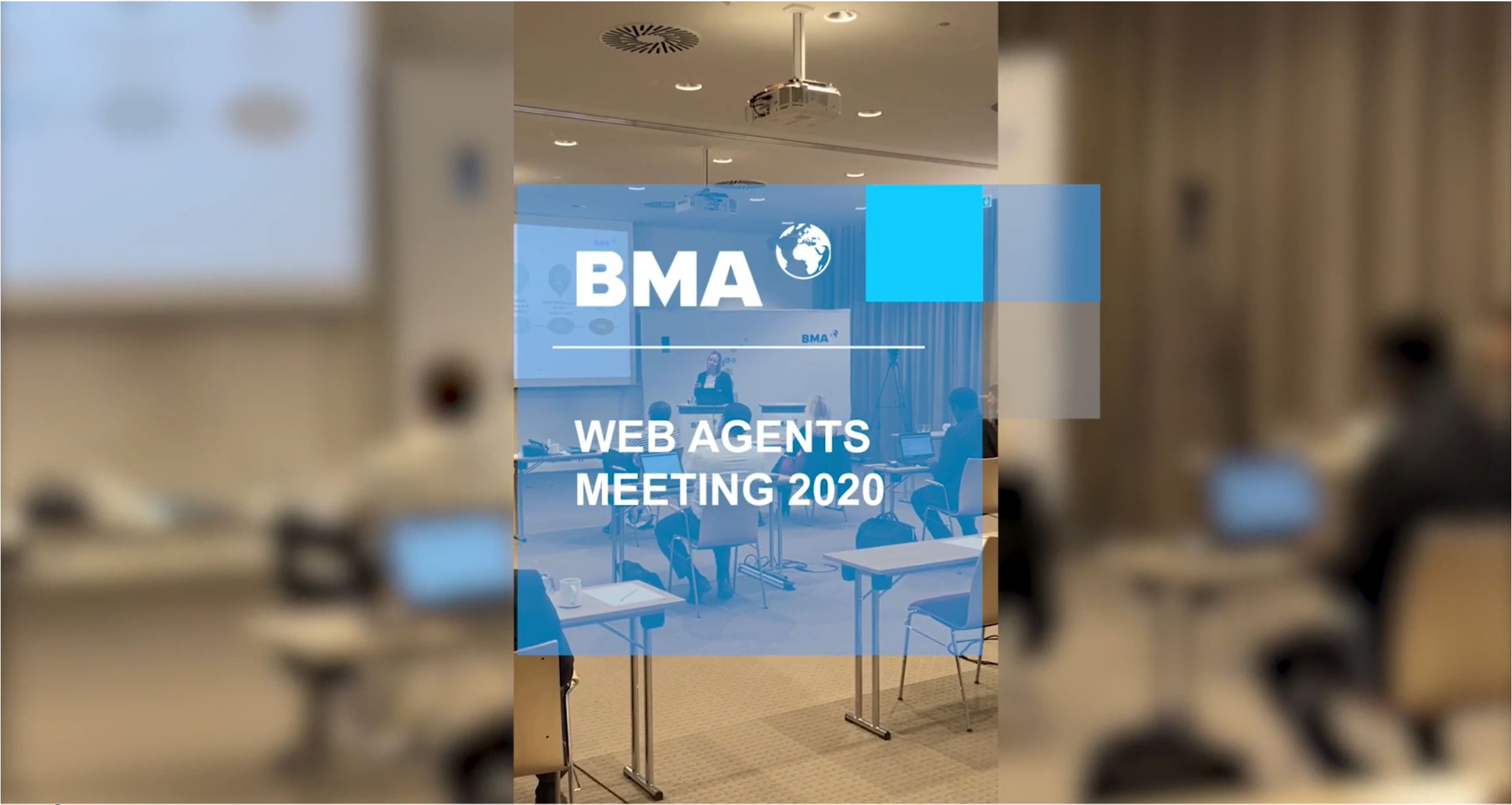 01.07.2021
BMA agents' conference: a new format for dialogue
Our international Sales team gets together online
As a global company, BMA relies on the support of its international teams. To foster close collaboration, the whole Sales team normally meets once a year for a conference lasting several days. Last year, the focus was once again on networking – though of a different type.
Pandemic freezes plans
Once again, the conference featured in our 2020 list of events. Invitations had been sent out, the hotel venue booked, and the topics decided. But the corona pandemic put paid to all the plans. It became clear very quickly that there could be no face-to-face event, to protect the health of our team.
But as we did not want to cancel this major event altogether, we decided to hold an online conference via Microsoft Teams. BMA had already successfully used this tool in webinars and online training courses for external participants. We lost no time, scheduling meetings for the morning and afternoon. That would allow colleagues from all time zones to attend presentations and discussions at a reasonable hour.
On the safe side
In order to comply with the hygiene rules for Germany, we chose as our conference venue a Braunschweig hotel that would allow all Sales staff from our Braunschweig site to attend while following distancing rules. We started off with a number of trial meetings, to ensure everybody would be able to access the digital meeting room, and explained the key features of Microsoft Teams.
One day before the conference, a contractor set up the technical equipment in the hotel. On the day itself, suspense was high: would the technical side work smoothly, allowing all staff to attend? Would we manage to create dialogue despite the physical distance? In fact, everything went according to plan. After each presentation, the audience were given time for questions and discussions. And they very much appreciated and used that opportunity.
Once the morning session with participants from Asia was over, colleagues from Europe, Africa and the Americas attended the afternoon meeting. The content was the same, but the questions and discussions differed considerably. This is primarily because markets in each region have different requirements.
Online conferences also have benefits
What we have taken home from this conference is this: the online video format makes for more efficient meetings. The organisation requires little effort, because colleagues from the far corners of the globe don't have to travel to Braunschweig. Doing without flights results in a lower carbon footprint, and there are many possible ways of cutting costs. But the success of such a conference requires, of course, a virtual solution that works well.
Access anywhere and anytime
Another benefit is that all presentations from our digital agents' conference have been recorded and made available within the Group via Microsoft SharePoint. These recordings can be accessed at any time and from anywhere in the world. Together with the PowerPoint presentations, they form, in fact, the start of a multimedia knowledge base.
We look forward to real-life meetings
Online conferences will soon be a standard feature of our day-to-day work. Particularly in times where travel is restricted, they are an important way of keeping in touch with colleagues, partners and customers worldwide. They provide great flexibility at little cost. Our next agents' conference will definitely also be a digital event! But all the same, we very much look forward to returning to face-to-face meetings and exchange.