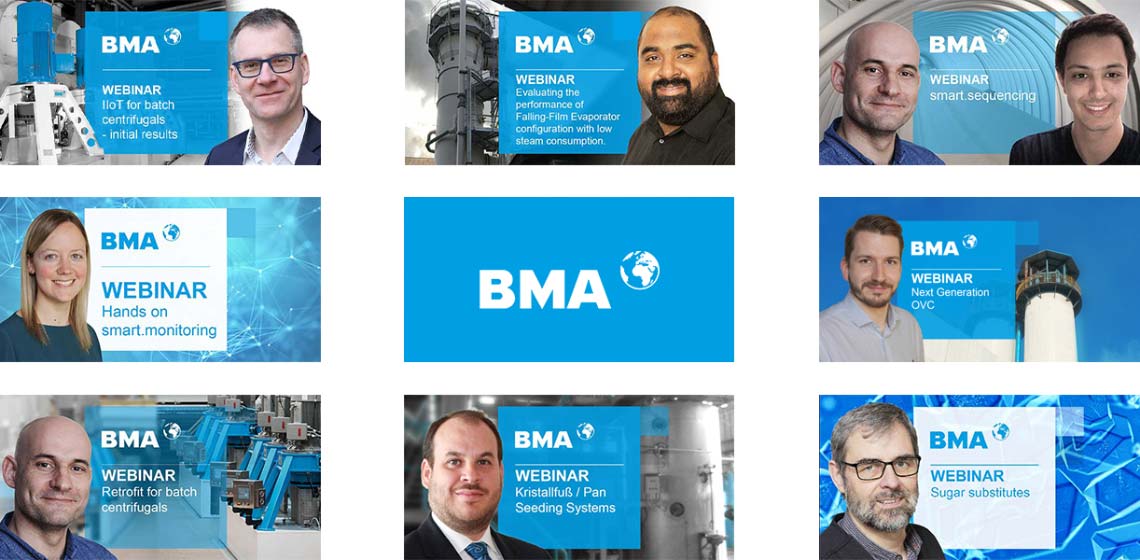 01.07.2021
A new digital newsletter for the sugar industry
BMA is further expanding its range of digital services with webinars, online presentations and a monthly newsletter.
The corona crisis presents a challenge for corporate communications, too. But digital communication is bringing people worldwide closer together, despite the pandemic and geographical distance.
Away from print and towards online
In the days of offline marketing, communication channels were clearly defined. Before the millennium, the focus was primarily on print media: advertisements in magazines, brochures, or flyers. Trade events and particularly face-to-face interactions had a high priority. Talking face to face will, of course, continue to be important in the future. But the priority of some channels has fundamentally changed. Digitalisation has combined different types of media (media convergence). Today's smartphones, for instance, are both a means of communication and a channel, which shows that communication is digital.
Digital communication at BMA
With the global corona pandemic, travel has been restricted, trade events have been cancelled, and face-to-face meetings banned. BMA had switched completely to the Office 365 solution back in 2018 and has therefore been able to handle many meetings, presentations, symposia and even complete conferences via Microsoft Teams. That was a major milestone for digital communication at BMA.
Wanted: the "right" channel
Finding a suitable communication channel is a major task for companies. By now, a range of social media platforms are well-established. These channels are ideal for making prospects aware of your company, providing them with information and forming a relationship with them. But it is not always the immediate goal of social media to sell a product or service; they also offer entertainment, communicate values, and create emotions. Online activities and relevance go hand in hand: the more active you are, the larger the number of people who know about your channel. In order to choose the right channel, you have to develop a concept, try it out, and give it time to succeed.
First digital conferences
It was the 42nd time the ATAM conference (Asociación de Técnicos Azucareros de México, A.C.) was held in Mexico. ATAM is an institution for the Latin American sugar industry and brings together many sugar producers. But because of the pandemic, everything was different in 2020. Our colleague Hans Cramer, who attended this first digital ATAM, says:
"I gave my presentation via Zoom. It's pretty strange, sitting in a room with your laptop while talking about products from BMA. Normally, I would have given this presentation in front of an 80+ audience in a large conference room. Still, it was both novel and exciting to present our products in this way."
Such a hybrid event combining online and offline elements could be conceivable for the future. You could attend the trade fair as a speaker, and your presentation would also be available via video conference.
Webinars from BMA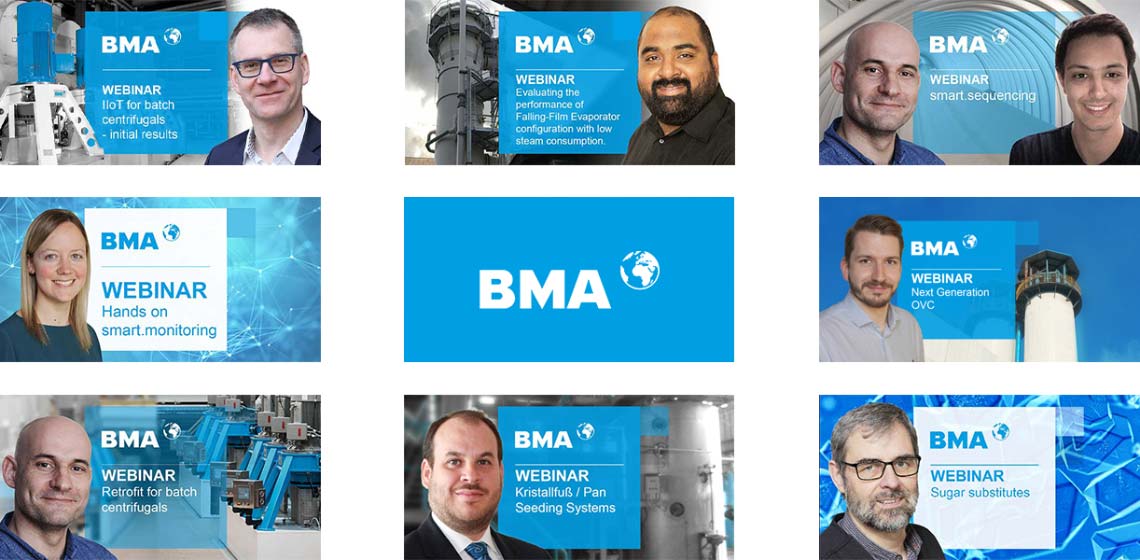 Trade events and conferences across the globe were cancelled last year. Out of this situation, a successful format with a broad range of topics has emerged: webinars from BMA. They are an excellent way of keeping in touch with our customers. In each video, lasting 20 to 30 minutes, we discuss a specific topic, giving our audience the opportunity to ask questions and talk to the speaker. One special aspect of our webinars is that they also focus on niche subjects. The benefit of these live events is clear: they are available to participants from anywhere in the world. Using the chat feature, the expert speakers from BMA will answer any questions directly. And videos can be viewed again at a later time. If you'd like to know the dates of our next webinars, please take a look here. Registration is completely free. Register here.
BMA Academy develops online training courses
Efficiency, quality and safety standards in sugar production are continuously rising – as is the level of user knowledge required for optimum process control. At regular intervals, new employees have to be trained in the use of machinery. For both our customers and our service engineers, BMA Academy is the right partner. Having run an online training course on DynFAS MW for a customer in Tunisia, our colleague José Garrido says:
"It was unfamiliar territory, explaining DynFAS online via a webcam. We had the same test setup on both sides. Product training always plays a large practical part. Preparation is even more important for such an online event. But what's missing is the interpersonal communication with the customer."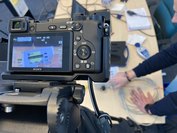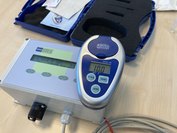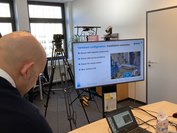 Keeping up to date with our newsletter
We have been publishing our annual "BMA Info" magazine for 58 years. The switch to digital format helps save valuable resources, as there is no need to print or send out the magazine. Published monthly, the new online version is available in five languages. You, our readers, will be able to access it directly on a computer, laptop or smartphone. We will continue to bring you important news, and report on large and small projects relating to sugar, special sugar products and our company. What's new is that you can read all about interesting topics and innovations from around the globe in the digital "Info". To continue to read our articles, you can register here for our newsletter.
Direct exchange thanks to social media
Among the range of communication channels we offer our customers, we have found digital channels particularly useful. Social media permit direct exchange: you can give us feedback in the form of likes, comments or personal messages. And we can let you know on one channel that new content is available on another. For instance, you can read on LinkedIn or Facebook that a free webinar is available on YouTube.