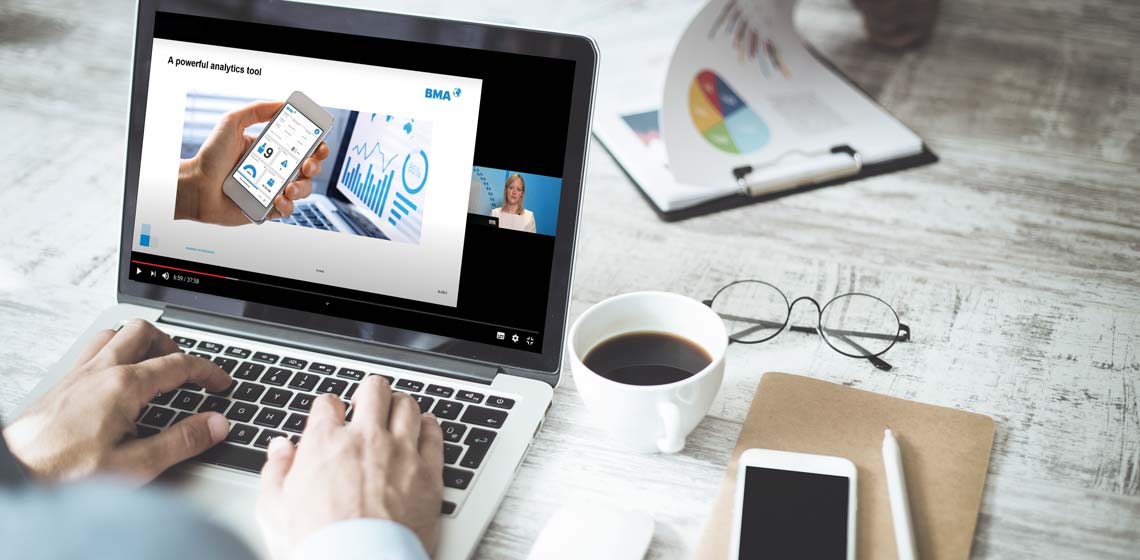 01.07.2021
Online training courses for the sugar industry
BMA Academy goes online with webinars
In the sugar industry, knowledge transfer is the key to greater efficiency. The Academy is now offering its training solutions online as well. This allows us to make our knowledge available to everybody, so machinery and plants can be operated efficiently and safely.
Professionally organised knowledge transfer
Key tasks in business include increasing output, performance and profitability. When there is a shortage of skilled staff, another task comes into focus: professionally organising knowledge transfer. Several benefits can be gained from combining sustainable knowledge transfer with quality training. By sharing our team's knowledge and experiences, machinery and plants can be operated in the best possible way. Operators can fix problems themselves, ensuring a long service life for their machines and low maintenance costs.
Modular personalised coaching
As part of the Academy, we offer theoretical and hands-on training for many areas of technology, such as extraction, diffusion, steam drying, juice purification, evaporation, crystallisation, centrifugation and drying. Our customers can choose whether to receive training for specific equipment, a whole station, or even a complete factory. The training we offer is modular and personalised.
Modular training courses
It makes sense to build up knowledge on how a plant works in several steps. Our modular training concept starts with a module on the basics: how the technology originated and how it has since evolved. As well as covering key terminology and features, we show easy ways of calculating and assessing indicators. In our "Process" module, we present different process concepts and variants. We describe the factors that impact a process and rate their importance. We also discuss and explain key quantities. The "Equipment" module introduces the items of equipment used. We explain how they are structured and work, covering both key and ancillary equipment in detail. The "C&I" module gives an overview of the general automation concept, of the electrical components, and how they are used. It provides detailed explanations of the safety concept for machinery and plants, as well as an in-depth look at the DCS. These four modules form the basis for the "Operation" module. Here we explain how to start up a plant and how to ensure stable operation. We demonstrate what to look out for during cleaning and how to stop the plant. Using case studies, we discuss problems that could occur and present possible solutions.
On-the-job training
In addition to theoretical training, which forms the basis of every course, we also offer "on-the-job training" while the plant is in operation. Engineers with extensive theoretical and field experience gained in many international projects are in charge of this module. They know the plants better than anyone else and can therefore address every specific feature.
Academy goes digital
Our partners can now also benefit from a range of digital services. With this approach, we are meeting their requirements for even greater flexibility, faster availability, and more personalised solutions. All that is required for these webinars are a stable internet connection and an up-to-date browser version. Users can then follow live presentations on the screen of their laptop, smartphone or other device, listening via speakers or headphones. In a chat forum, they can ask questions related to the topic. In terms of content, our webinars are no different to the face-to-face courses we offer. To give you even easier access to our services, you can now request training courses online on the Academy web page. Simply specify what area of technology and which training module you are interested in. We will then develop a personalised training concept that is tailored to your specific requirements.