Since it was founded in Tunis in July 2006, BMA MENA S.a.r.l. has played an important role in translating BMA's strategic business objectives in the Middle East and North African Region (MENA for short) into tangible results.

BMA MENA S.a.r.l. provides local supplies, procurement and engineering services to complete BMA's range of services so that customers receive comprehensive and complete solutions for their needs. From initial studies to post-commissioning training, BMA has the ability and skills to successfully complete large projects within the contract's budget and time schedule.

Experts from BMA MENA S.a.r.l. are present throughout the whole MENA Region and provide customers in the food industry, especially in the field of sugar applications, with valuable consulting services, engineering services, project management, local manufacturing and after sales services.

With its highly committed team of experienced engineers from Germany, Tunisia, Algeria, Morocco and Egypt, BMA MENA S.a.r.l. has been able to successfully complete various projects.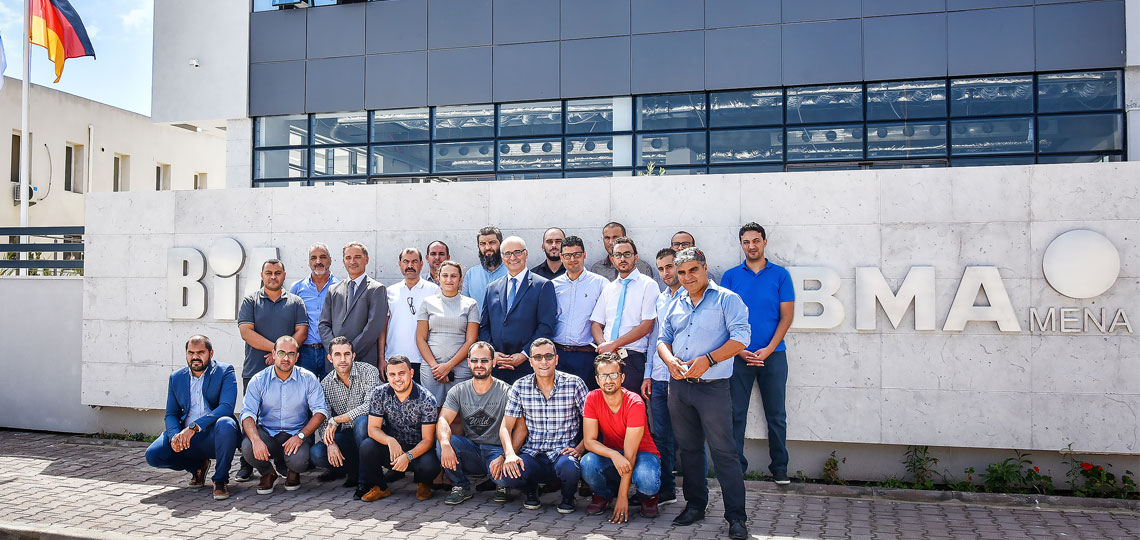 31.01.2020
BMA MENA, our Tunisian subsidiary, has moved to new offices in the immediate vicinity of the contracting firm BIA (Biomass Industries Associates).