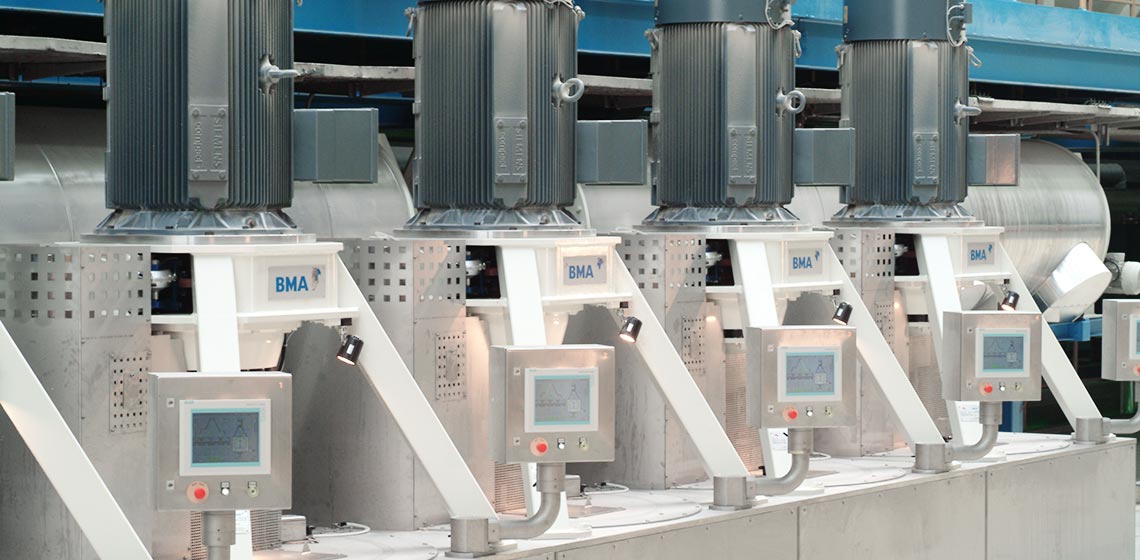 B-series centrifugal discharger upgrade Kit
Discharger & discharge valve actuator for the B-series (batch centrifugal).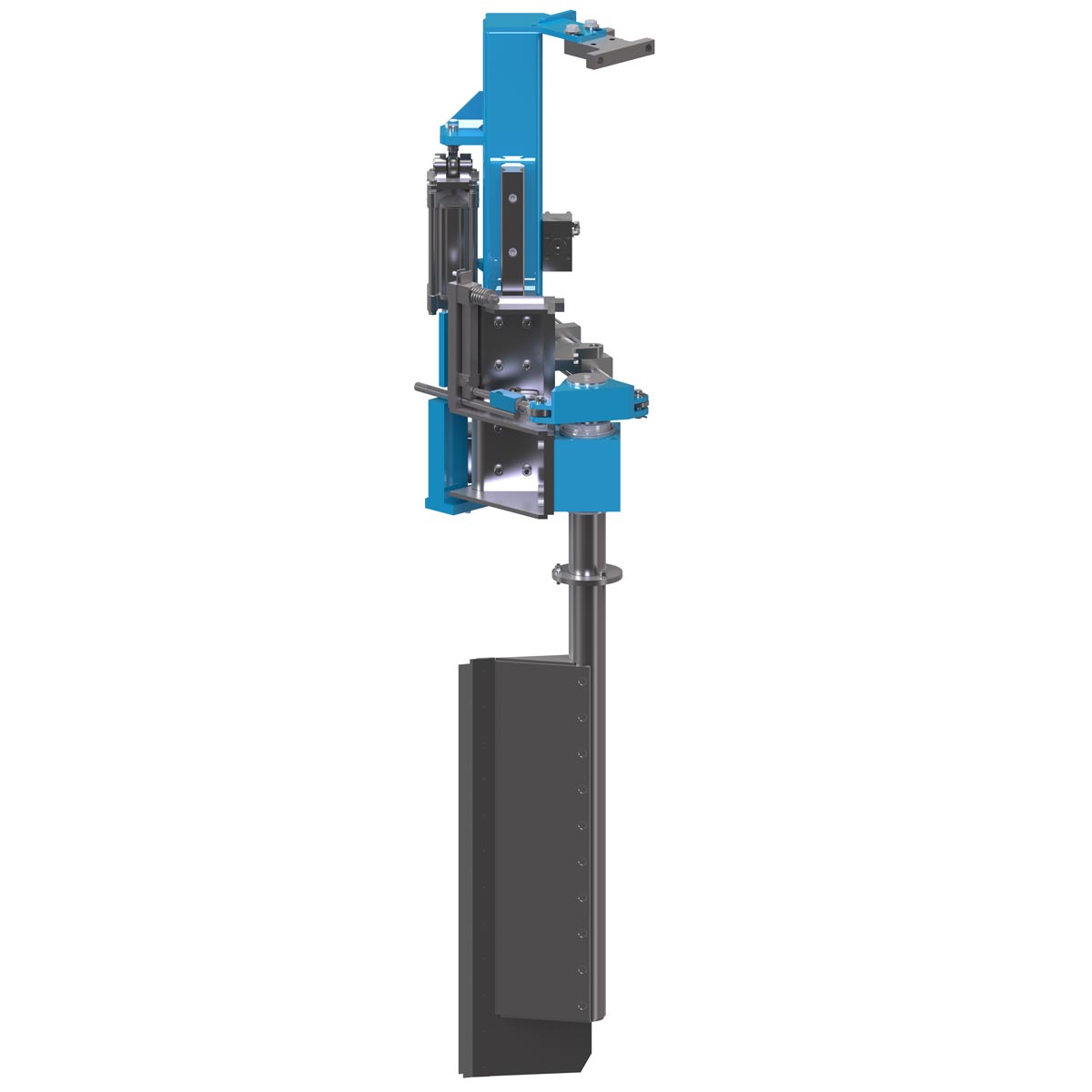 Time is money. Discharger upgrade.
One key benefit of the R-type discharger system is the maximised discharge contact length. The discharge plough extends across almost the entire height of the basket hub, saving 10 seconds per discharge cycle. A maintenance-free cylinder with hydraulic brakes prevents uncontrolled swinging into the product layer. The hydraulic circuit within the cylinder is a closed system. Installation outside the sugar area prevents contamination of the product.
Higher throughput by increasing number of batches
Efficient discharging
Maintenance-free components
Easy to replace thanks to identical fitting dimensions
The upgrade kit comprises
Discharger
Discharge plough with support for discharger rod
Magnet valve
Elbow plug
Pilot valve with coil
Installation is performed by a centrifugal specialist from BMA.
Subject to technical changes, Technische Änderungen vorbehalten, Sujeto a cambios técnicos, Sous réserve de modifications techniques, С учетом технических изменений 07/2017