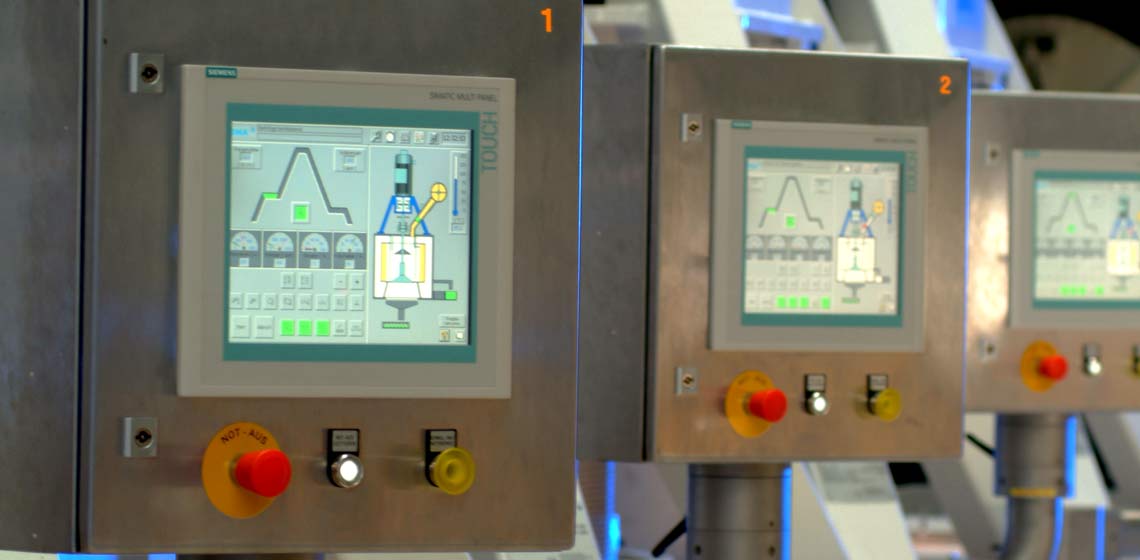 CENTRIFUGAL CONTROL UPGRADE KIT
Upgrade for batch centrifugals from BMA.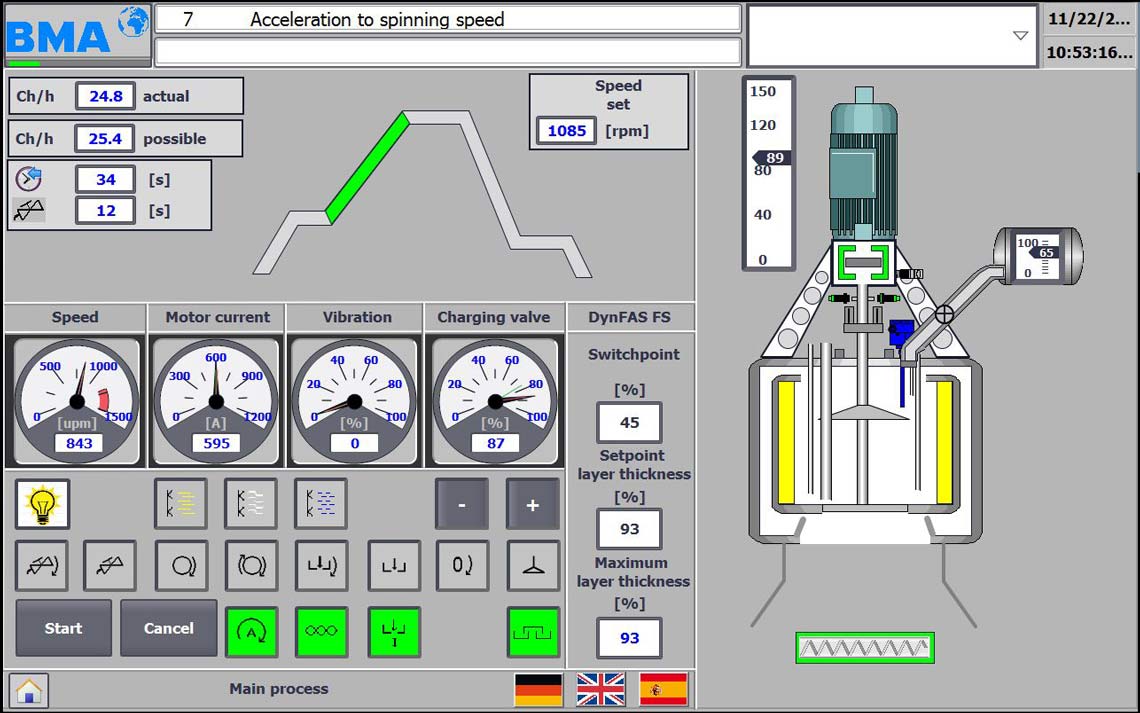 Improved: sugar quality & output.
Modernising existing BMA centrifugals with an upgrade of the control system. Enhancing safety features to meet and even exceed legal requirements. Simplified handling based on the proven BMA interface design.
Safety concept:
Safety sensors
Software based on a fail-safe control system
Safety check incl. acceptance report

User-friendly operator panel with a 12" wide screen colour display and BMA design visualisation
Upgrades can be tailored to specific customer requirements
Enhanced control system with a wide range of functions and a proven interface design permits adjustments of sugar quality and output
Control systems based on Siemens, Rockwell or Schneider, in compliance with IEC/CE, UL/CSA or IEC/AS standards
Optional: integration of existing sensors and control elements
Optional: integration with control system and BMA Managed Sequencing, optional: colour measurement
Control cabinet
Sontrol panel
Safety sensors
Intermediate clamp box
Software
The upgrade must be performed by a centrifugal specialist from BMA.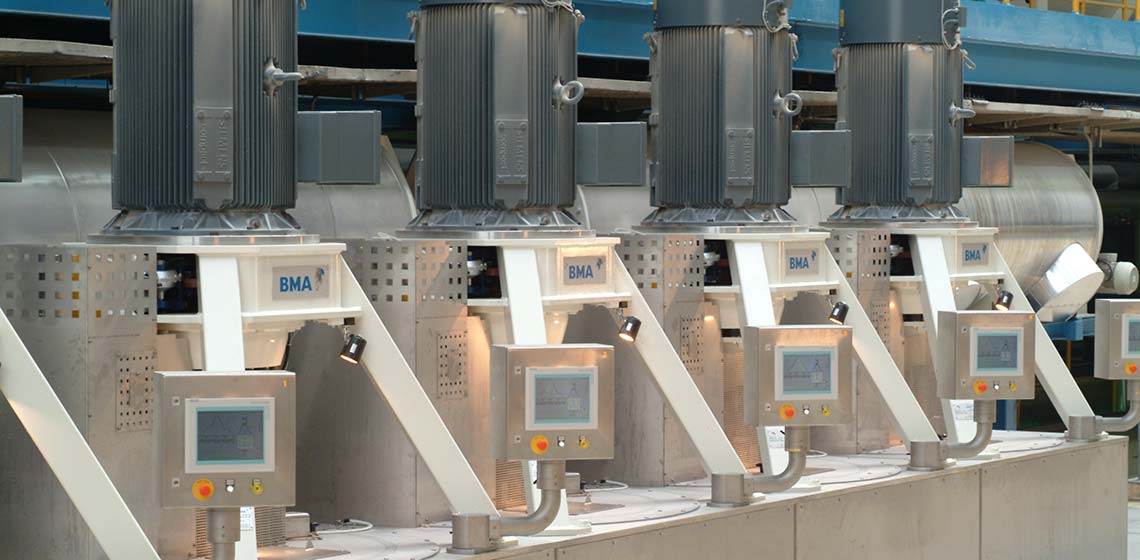 Please choose your contact