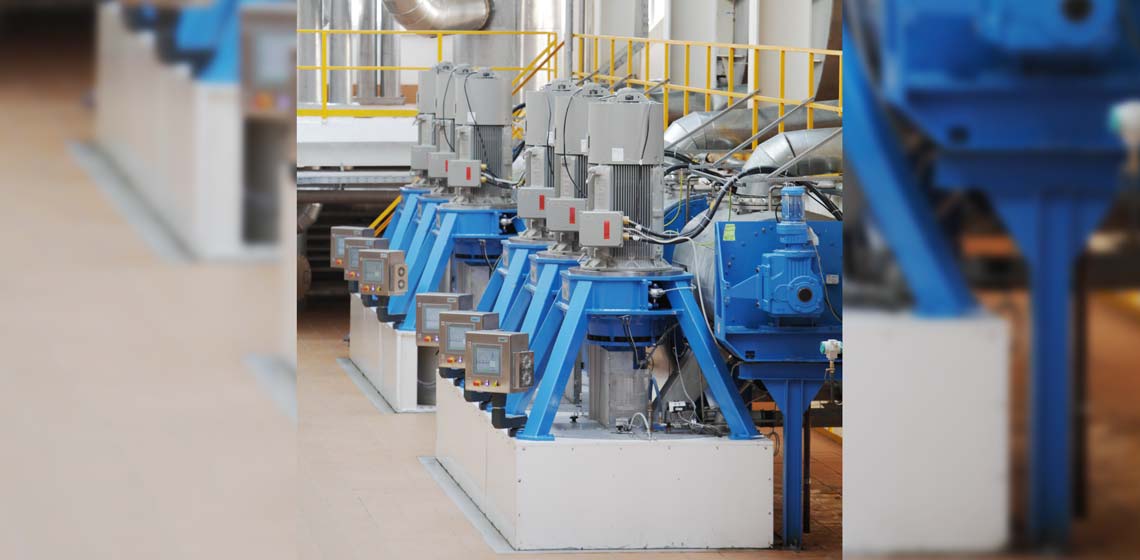 SMART.SEQUENCING UPGRADE KIT.
For batch centrifugals from BMA or other manufacturers.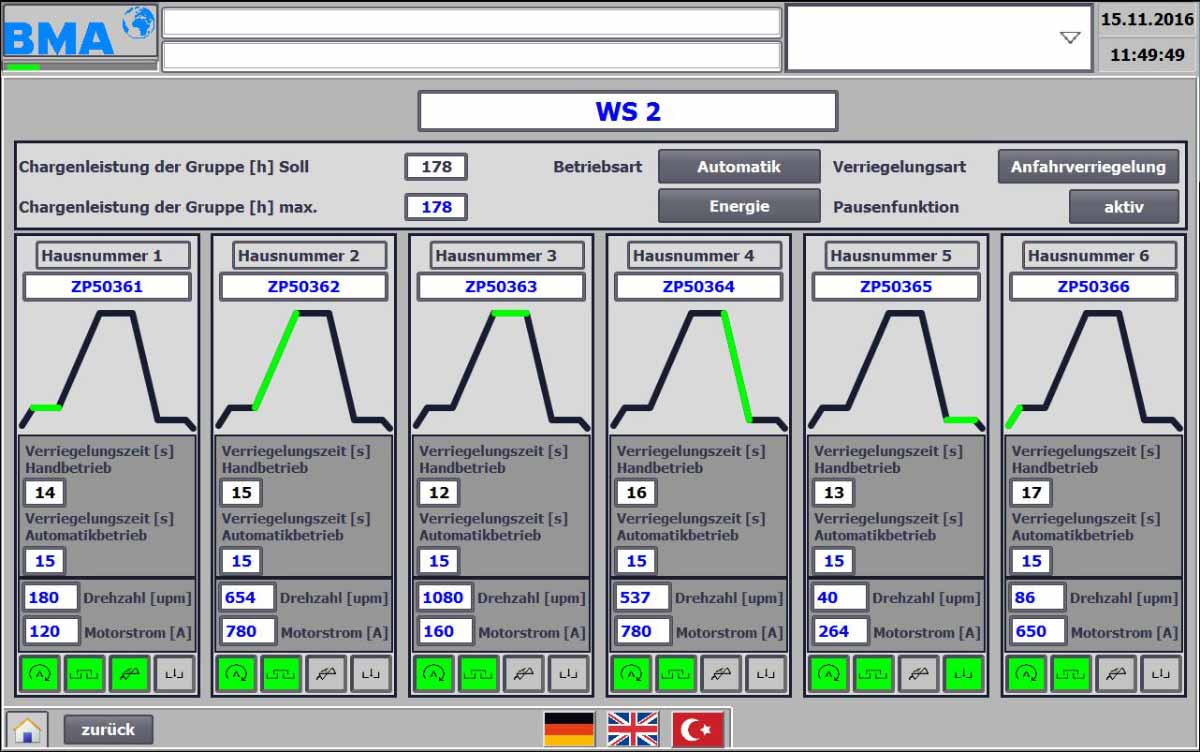 Up to 24 centrifugals. Managed together.
This sequential control system is the perfect way to manage and control the starting or discharge behaviour of up to 24 centrifugals. User-friendly menus let the operator assign the integrated centrifugals to different groups and set their position within the group. This innovation permits fully automatic operation of the centrifugals, with energy consumption and throughput at optimum levels.
Freely reproducible centrifugal sequence
Centrifugals can be assigned a different position in the sequence or to another group at any time
Integration of up to 24 centrifugals (up to four groups with six centrifugals each)
Higher-level independent control system with an intuitive user interface
Integration of centrifugals from other manufacturers
Smart break/fault management to handle centrifugal failures
Can be tailored to customer requirements
Choice between filling and discharger locks
Low-energy operation and reduction of load peaks protect the customer's power supply
Choice between operation for batch efficiency, energy efficiency or transport effiency
The upgrade kit comprises
Switchgear cubicle (wall-mounted) and operator panel
Software licence for each sequence
Commissioning is performed by a software specialist from BMA.
Please choose your contact