Centrifugals are installations that require inspection and as such they must be checked at regular intervals. BMA Assistance offers its customers an up-to-date and time-efficient testing method for continuous and batch-type centrifugals: the eddy current method.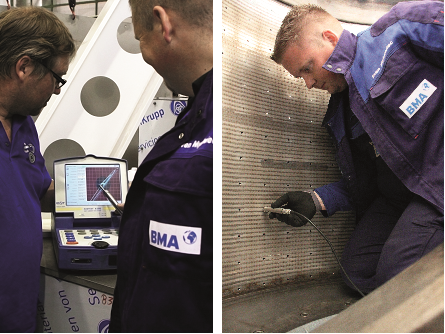 Back in service quicker
In a traditional dye penetrant inspection, up to 16 hours must be allowed just for the removal and refitting of the centrifugal basket. Intensive cleaning with glassbead blasting and the inspection using chemical developers together take up to 11 hours.
There are no such time-consuming steps in the eddy current method. The removal, refitting and cleaning of the screens take two hours, the inspection itself another three. All steps are performed by an experienced BMA professional, who is perfectly familiar with the machinery and its operating states. For inspection of the basket hub, the spindle (only applies to batch centrifugals and if anything is conspicuous on visual inspection) and all welding seams and boreholes, the basket need not be removed. To check the basket of a continuous centrifugal for cracks, not even the supporting screen needs to be taken out. After just five hours, the inspection is complete and the centrifugal is ready again for operation.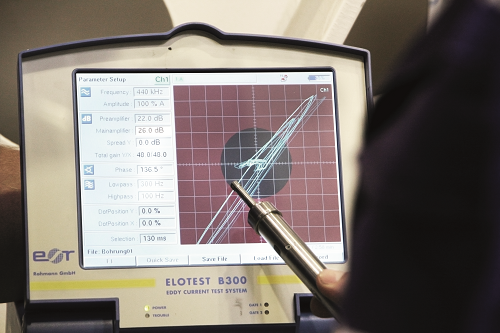 The comparison with dye penetrant testing shows clearly that the eddy current method is highly efficient. One major advantage is the time saving of up to 23 hours. And there is no need for chemical developers.
Maja Drage
BMA AG
academy(at)bma.de.com