The highest concentration of scientists in Europe
Around the start of the new millennium, about 27 organisations joined forces and created ForschungRegion Braunschweig e.V., with the aim of achieving knowledge exchange and transfer, promoting innovation in the long term, and securing the region's leading position in science. Local industry is also working hard and reaping successes in research and development. With 4 % of employees overall, the region has the highest "concentration of scientists" in Europe.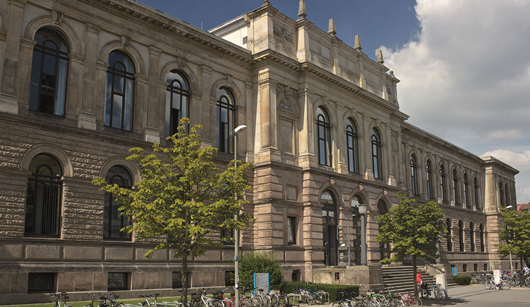 University of Braunschweig
In such an environment, it is hardly surprising that BMA, too, is committed to advances in technology. BMA aims to stay one step ahead with new ideas at all times and more than 34 % of the workforce just at the Braunschweig head office have university degrees. The benefits for plant operators and investors alike are twofold: as a global player and expert, BMA develops and manufactures efficient, future-proof machinery, plants and equipment for all steps ranging from extraction to sugar drying. The company's other great asset is expert knowledge of all process steps in the sugar production chain. With this knowledge and a good view of the whole picture, a focus on economic viability and plant efficiency, BMA can engineer innovative solutions for individual process steps, and for entire sugar factories and refineries.
Young talents at BMA
BMA invests much time to stay ahead in the field of technology, for instance, in training students and graduates. In addition to delivering university lectures and presentations, mentors from BMA look after students of various disciplines, helping them with assignments and dissertations. Around the end of last year, two young BMA engineers from Braunschweig were awarded their PhDs. With their research areas, they are particularly valuable for BMA's activities in fluidised-bed steam drying and biomass processing.
For many years, BMA has run a laboratory and pilot plant, where a number of innovations have originated, and where product samples are produced for customers. Work there focuses on the mechanical separation of solids and liquids, and on thermal methods for the crystallisation, evaporation and drying of a variety of products. Which is why the pilot plant has, for instance, the only steam drying equipment for testing in the world that works with superheated steam under pressure above atmospheric.
BMA will continue to systematically expand its commitment to science and research. Firmly rooted in the company's vision, BMA's passion for progress has been one of the central pillars of its success in the last decades.
Axel Lange
BMA AG
sales@bma-de.com