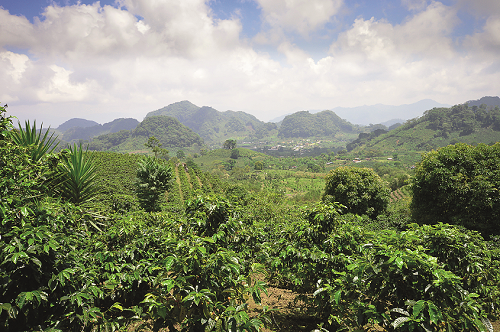 BMA Info:
Good morning, Mr Moises. You are the Production Manager at the Izalco factory, which belongs to Grupo CASSA. Did sugar feature on your breakfast menu this morning?
Alvaro Moises:
Of course, it always does!
Sugar cane is one of three traditional export crops for Salvadoran agriculture. What is the role of the sugar industry in the regional economy?
First and foremost, the sugar industry provides sugar and jobs. It also supplies clean renewable energy and creates opportunities for growth and development in our country. We care deeply about supporting the local populations we serve. With our social responsibility schemes, we are providing them with the tools and resources they need to improve their living standards.
In 2014/15, El Salvador ranked 40th among sugar producers in the world, and production continues to grow. What future challenges do you see for the Salvadoran sugar industry?
Our greatest challenge for the future is sustainability. We need to take account of the current effects of climate change and take appropriate actions to adapt. We would also like to be a model of environmental protection in the industry, so we will need to upgrade our technology in many areas.
Are you also planning to press ahead with the diversification of the industry, towards the production of energy, alcohol and ethanol?
Diversification is a key aspect for survival in this very challenging cost-driven market. At CASSA, we have made important investments since the 1990s to be able to supply more power from bagasse to the public grid. Currently, we supply 95–100 kWh per ton of sugar cane from our two mills. Ethanol has not been a priority for us, because El Salvador has no law governing the blending of ethanol with fuel, unlike other countries. Other than these two products, we believe that there is great potential for biofuels as a replacement for current petrol-based products.
BMA machinery and equipment are well known for their efficiency, which is crucial for an energy-efficient production process. Are there, do you think, any other reasons why Grupo CASSA opted for BMA?
We chose BMA because we believe in your technical expertise – on all levels, from design to execution. So far, you have always exceeded our expectations.
Can you think of a way in which a technology provider such as BMA could serve plant operators even better in future?
BMA supplies – and develops – very attractive technologies. In future, BMA could help us in these areas:
Reducing steam consumption: process design and equipment such as falling-film evaporators and VKT.
Improving sugar quality: BMA driers and coolers can make a big difference here.
Bagasse driers: we are closely following all technological advances in the steam drying of bagasse!
Mr Moises, thank you for your time.

Alvaro Moises is Production Manager at the Izalco factory, which belongs to Grupo CASSA