In early 2015, BMA Automation was awarded two large-scale automation projects for the Slutsk sugar combine. Two key factors that helped win the bids were the company's comprehensive expertise in sugar production and its brand-independent software and hardware knowledge.
Optimised control system for greater efficiency
At the customer's request, the centrifugal station for refined sugar (five B1750 machines) would be combined in a smart master PLC. This type of control system ensures a better sequencing of the individual centrifugals, thus helping to lower operating costs. The higher-level control system would also link the factory's own direct control system with the entire refined sugar centrifugal station. Additional savings were to be achieved by retrofitting five DynFAS sensors. This would involve updating the existing centrifugal control software, too. The second project comprised retrofitting automation technology to five membrane filter presses (PKF).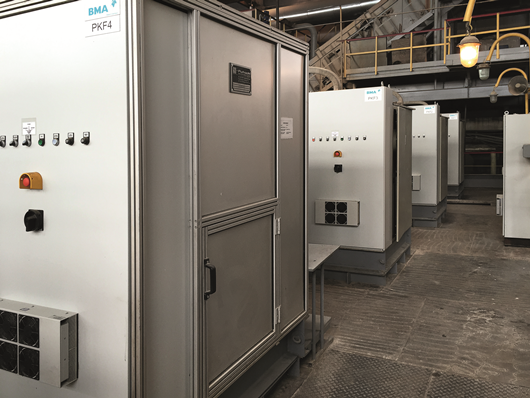 New control cabinets for membrane filter presses
The filters' previous automation system was based on a Siemens control system. However, in recent years, the Slutsk sugar combine had developed its own preferred standard, based on Rockwell Automation throughout. As part of the project, the filters, equipped with Siemens control systems of various generations, were combined in a central Rockwell control system. Performance of the entire PKF station was also improved.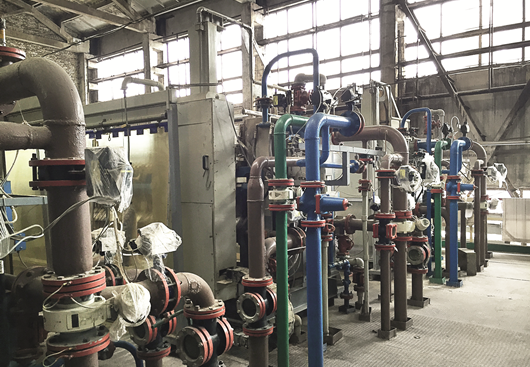 Process connection for membrane filter presses
Even before the new membrane filter press control system was delivered, it was pre-commissioned at BMA Automation in Braunschweig. This helped to considerably streamline commissioning on site at the sugar factory.
Both automation projects were completed within the set timeline, allowing the Slutsk sugar combine to start the beet processing campaign as planned in September 2015.
Michael König
BMA Automation
sales@bma-automation.com