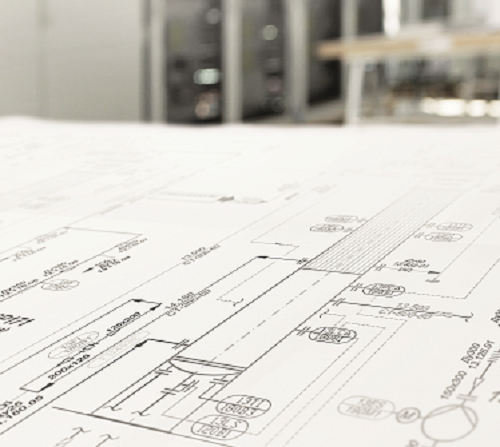 What had started with a centrifugal delivery a few years previously continued in 2014 with the signing of additional agreements for delivery of extraction and evaporator plants. Collaboration between BMA and the Agrosnabsakhar sugar factory at Yelets in Russia has been going from strength to strength (see BMA Info 53/2015); in 2015, the agreement was extended to include a process control system.

Manufacturing

On-site assembly

Visualisation of direct control system for beet washing
Expanding business relations
In 2014, Agrosnabsakhar ordered an extraction plant, three falling-film evaporators and a sugar drying plant from BMA. Except for the extraction system, all plants were integrated into the factory and commissioned before the start of the 2015 beet campaign. Still to follow was the highly detailed and accurate mapping and control of the complex production processes – which requires use of a state-of-the-art automation system. In BMA Automation, the Agrosnabsakhar sugar factory had the perfect partner at their side for the development and implementation of an up-to-date process control system. BMA Russia also participated in these activities.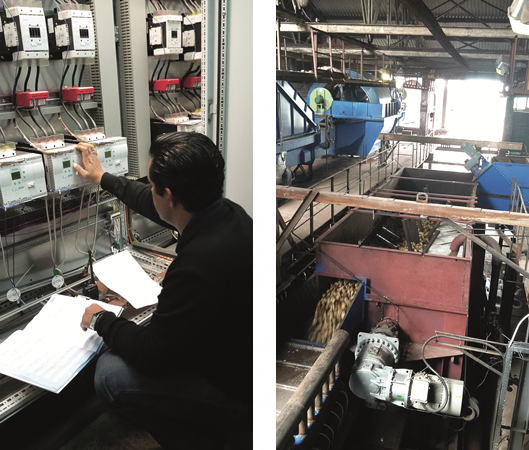 Left: Commissioning, right: Beet washing in operation
Successful automation
The long-term aim of the project was to update the complete automation system for the new extraction and evaporation plants and the drier to the state of the art. One additional automation task was the integration of a plant from a third-party supplier – the new beet washing equipment – into the new process control system.
With the project starting late and commissioning due before the start of the 2015 beet campaign, scheduling was a challenge for BMA Automation at times. But thanks to the very effective project management, the switchgear, over 30 m long, was delivered to the customer in time, at the end of June.
As with many similar projects, a factory acceptance test (FAT) was carried out using SIMIT, which permitted a realistic simulation of almost all operating situations. The benefit of the FAT became obvious later, during commissioning at the construction site. In no time at all and without any major adjustments or even modifications being required, all systems were commissioned: the new beet washing equipment with its many individual plants, the seven evaporators, and the new drier from BMA. On 11 September 2015, the first beets were washed, marking a successful start to the campaign.
With the implementation of this state-ofthe-art process control system, Agrosnabsakhar has laid the foundations for integration of additional process stations with the direct control system, permitting the agricultural producer to stay ahead in automation.
Michael König
BMA Automation
sales@bma-automation.com