Good service starts well before a fault occurs. BMA makes sure from the outset that this will not happen. Which is why you can find BMA across the globe, wherever you are.
Services for Southeast Asia
Across Europe, the Americas, Africa or Asia – in its local service centres, the BMA service network always has the right person available. Since it was set up, BMA China has been serving customers on the Chinese market, also providing after-sales assistance. With its aim of setting new standards, the Chinese BMA subsidiary now offers all after-sales services for the markets in Southeast Asia, comprising Indonesia, Malaysia, Myanmar, Vietnam, Singapore, South Korea, Taiwan, Thailand and the Philippines.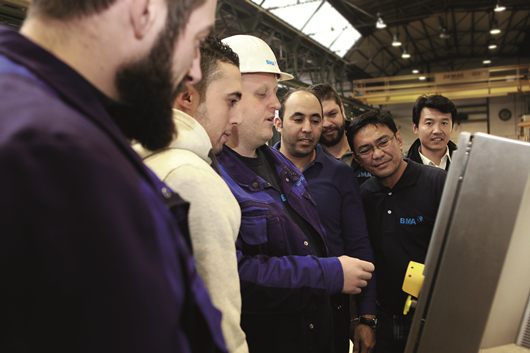 Assistance by BMA China ranges from a parts service to plant optimisation or staff training and to help from a technician with queries or problems – everything to ensure that the mechanical parts and automation systems of customers' plants are running smoothly. Two strong teams are available – one in China and one on the Philippines – so all work can be carried out without delay in the same time zone.
The shortest way to success
To provide the same range of services around the globe, BMA China's team of technicians has already been expanded. An additional service technician is available in the Philippines. If required, BMA can rely on a pool of technicians from other international subsidiaries to cover any peak in demand for services. It goes without saying that all service staff are trained to BMA's high quality requirements and standards.
In collaboration with a new service warehouse in Shanghai, BMA can now ensure an even better supply of wear and spare parts to the whole region. This bonded warehouse stocks most of the original BMA parts needed for maintenance work or repairs. Given the vast range of products, however, it is not possible to always have every single part in stock, despite the well thought-out logistics concept. Which is why BMA offers a special service on request: the stocking of OEM-quality spare parts specifically tailored to a customer's machines. This permits immediate availability at all times.
For customers in Southeast Asia who are planning to use BMA after-sales services, BMA now has a capable local contact: the new service manager Dennis Yu.
BMA (Kunming) Trading Co., Ltd.
Mr Dennis Yu – Service Manager
Room 5006, Multiple Office Building No. 998,
North Hai Yuan Road
650106 Kunming, China
Phone +86 871 6832-5226 / -5356
Fax +86 871 6832-6329
sales(at)bma-cn.com
Our service packages
BMA offers service packages with different scopes for a range of requirements. Individual services can be added as optional extras.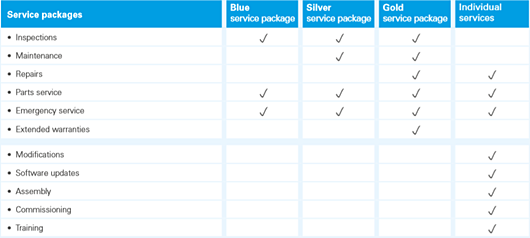 Daniel Reitenauer
BMA AG
sales@bma-de.com