In 2012, BMA set up its subsidiary BMA Brasil Equipamentos Industriais Ltda. – who has since gone from strength to strength. A new production and service centre opened in Indaiatuba in early September 2014.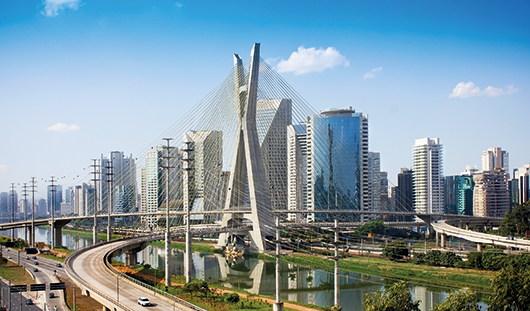 Sugar cane country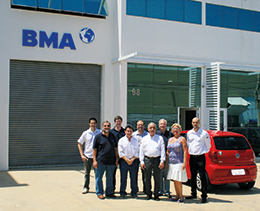 Brazil is the world's largest exporter of raw sugar and ethanol from sugar cane. A perfect country for the use of high-quality centrifugals and technology from BMA, but it has strict import regulations. To survive, a business has to be visible. This is why BMA decided to open a new manufacturing and service centre, to provide local customers with high-quality centrifugals assembled in Brazil and other BMA products.
This has delighted the local sugar industry – who has been even more pleased with the government subsidies offered for upgrading production plants. These are available only where a considerable share of the supplier's value creation benefits the local community. A good reason for BMA to move ahead with the extension of its workshop and expand its range.
Ripples of expertise
The new manufacturing and service centre at Indaiatuba (Sa?o Paulo state) opened its doors in September 2014. What it offers: new centrifugals of the E series and K3300, massecuite pumps, control cubicles for the individual products, and a comprehensive after-sales service. The first latest-generation centrifugals installed in Brazil already caused a sensation. Now, additional machines will help the Brazilian sugar sector save money and energy.
Customers throughout South America are benefiting from the expansion of BMA Brazil. They can rely on a service team, not just for centrifugals but for all BMA products. In future, the service centre will handle inspections, maintenance and service even where competitor products or systems form part of a customer's plant. A whole new range of options for BMA customers!
Henrique Degen
BMA Brazil
info@bma-br.com